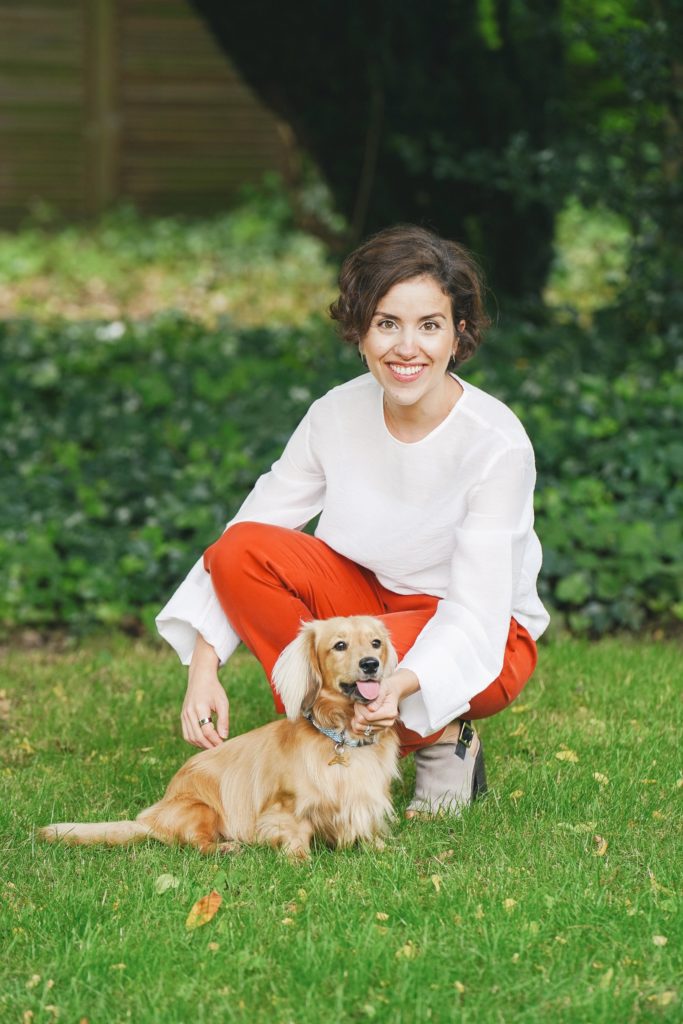 Welcome to Living Well Bee!
Hi! My name is Elisa Tricon. I am a naturopathic nutritional therapist and I:
Adore food, cooking, and experimenting with new flavours.
Am addicted to research papers and can proudly say I have a geeky side.
Live in North London with my husband and our daxie, Napoleon.
Simply love my job! I am passionate about helping clients to break free from health issues and get their energy back so they can live life to the fullest.
My Qualifications
I am a fully insured, qualified and registered Nutritional Therapist who graduated with Distinction from the College of Naturopathic Medicine in London after three years of study. I am a member of the British Association of Nutrition and Lifestyle Medicine (BANT) and accredited by the Complementary & Natural Healthcare Council (CNHC), which is an accredited nutrition register regulated by the Professional Standards Authority of the United Kingdom. I continue to develop my knowledge base and skills through ongoing training and by staying up-to-date with the latest scientific research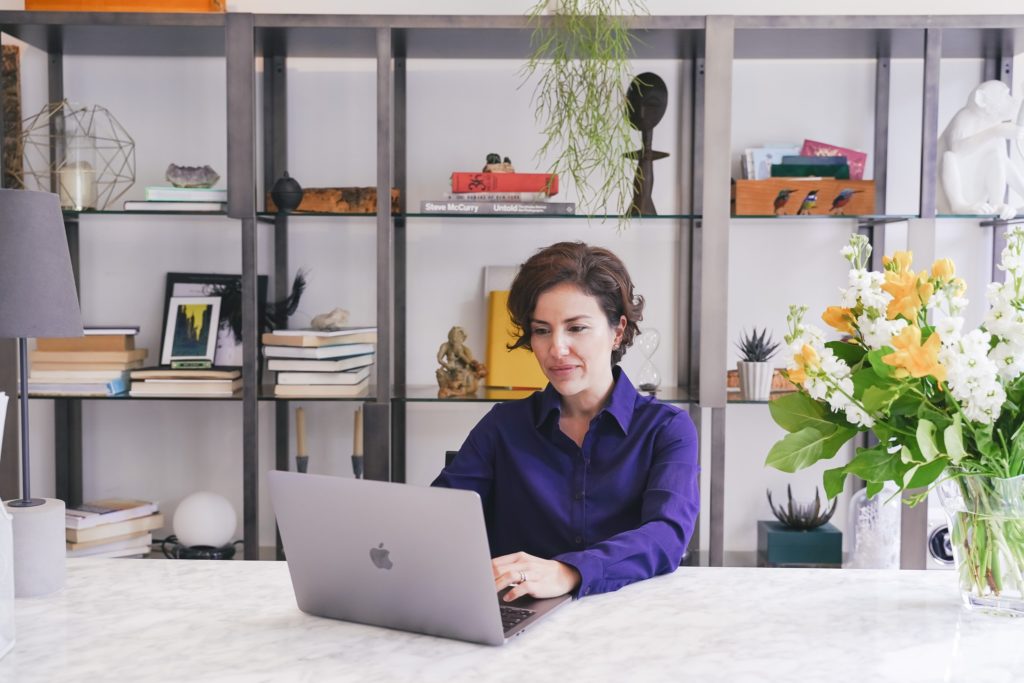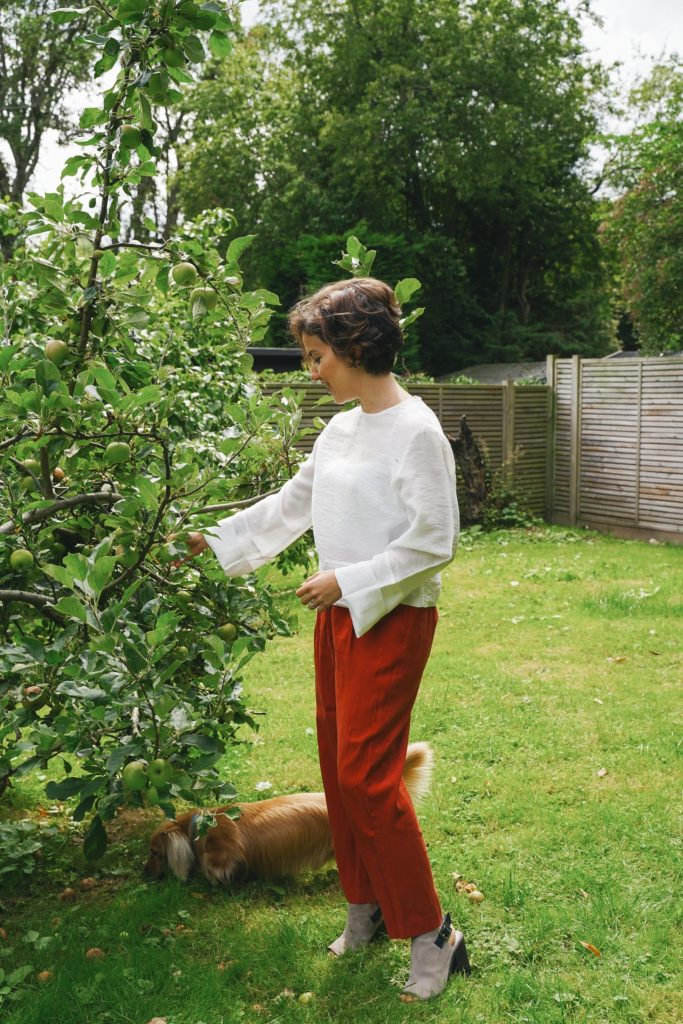 My personal health journey has been far from smooth sailing.
Throughout my life, I was always health-conscious, or at least I believed I was. A few years ago, I became severely ill and was diagnosed with multiple autoimmune conditions – Kikuchi, Hashimoto's, and Lupus – and faced a slow and challenging recovery. Through this process, I learned many things, including the full meaning of the word "polyautoimmunity" – namely, the presence of more than one autoimmune disease in a single person. So it's not all bad; I learned a new word!
The truth is that I was completely taken aback by this new reality. I thought, "How is this possible when I have always lived a healthy lifestyle?" The reality was that my body had been sending me signals for a while, but I had been too busy to listen and unwilling to act on them.
I decided to take action and embarked upon a health journey, looking into other ways to manage my condition. I began researching diet and lifestyle to understand how I could mitigate some of my symptoms and "recover" myself. I got so carried away by this research that I actually decided to return to academia and study nutrition.
Fast forward to today…
I live a healthy, fulfilled life, free of pain and medications, and I am grateful for so many things. However, I don't consider my healing journey to be over; it's a daily commitment to living well. In light of all my personal experiences and the numerous things I've learned along the way, my mission is to support those going through similar challenges, whose health is somehow preventing them from living their lives in full. I would love to connect and hear your story.
Work with Me
Schedule a 30 minutes FREE discovery session with me so we can talk about your health concerns and discuss how I could support you in your health journey
My Philosophy
Balance
I want you to be healthy and enjoy your wellness journey. I create plans for my clients that are simple, actionable and take into consideration each individual's unique needs. Additionally, I incorporate changes gradually to give the body time to heal and build long-term habits and achieve results.
Challenge
In today's world of endless opinions, advertising, and social media, it can be hard to find the truth. Many people are simply looking for an immediate solution – a quick fix that won't work for their long-term health goals or needs. This challenge fuels my passion. I enjoy helping people find practical ways to live well now while still preparing for the future.
Integration
"The whole is greater than the sum of the parts". The food we eat can have a significant effect on our mental and physical health. If you don't nourish your body properly with the right type of food, then it will be hard for you to take care of other areas of your life. When people are eating well, they often feel more energetic, which in turn allows them to make changes that positively impact their wellbeing, like practising self-care.
Uniqueness
Each person is unique. There is no single solution to health, even if two individuals are suffering from the same symptoms. It takes time, research, care and dedication to understand the root causes and look at each individual as a whole to define a personalised nutritional and lifestyle plan for each of my clients.
Knowledge
I am committed to finding ways that my clients can reach their health and wellness goals. I spend a lot of time researching the latest breakthroughs in the field and reading academic journals to then action these findings in simple, practical plans for each client.